Manufacturing plants and industrial facilities have high industry and application specific requirements for ventilation. Heat, hazardous fumes, gases or dust, are often the results of industrial processes and require efficient, durable and robust ventilation solutions. The process industry has very little margin for errors and quite often it allows no compromises in air treatment in order to comply with the strict safety standards that govern the industry.
The NOVENCO industrial fans are purpose-built to withstand the rigours of modern industry and are suitable for harsh environments such as corrosive gas-filled areas, for mission-critical processing systems with high requirements for robust performance or for high temperature combustion processes. The performance and durability of our industrial grade products are unmatched in the market.


Strong and efficient axial flow fans
The renowned NOVENCO NovAx™ axial fans are among the most efficient conventional axial fans on the market. The proven design is suitable for a variety of purposes such as exhaust of foul air and gases, as duct or supply fans or built into AHUs.
The NOVENCO ZerAx® axial fans are the next step in fan design and are unprecedented with ground-breaking fan efficiencies of up to 92%. The design sets new standards for fan design as it lowers the power consumption and noise levels significantly. The ZerAx axial fans are the most energy-efficient on the market today and have lifetimes of 20+ years, which contribute to sustainability and guarantee low maintenance costs.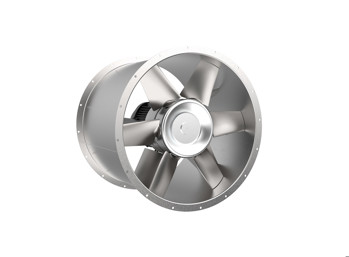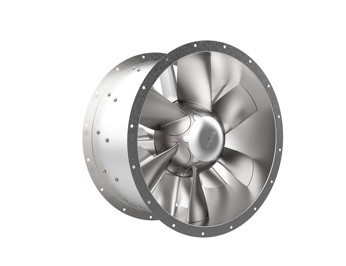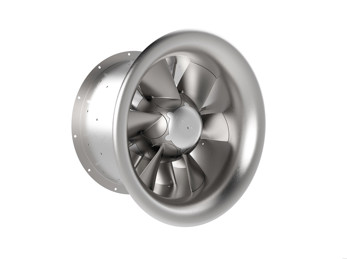 Robust and compact centrifugal fans
The NOVENCO centrifugal fans are as renowned and durable as the NovAx and ZerAx fans. They built on NOVENCO's many years of experience with fan design and are sturdy examples of what to expect of these robust and compact fans. The design is known for surviving and operating in even extreme conditions such as greenhouses and in agricultural environments with high demands for consistent performance.



High performance and reliable accessories
The NOVENCO range of accessories for both axial and centrifugal fans consists of reliable and high performance accessories available for any purpose. The dampers and roof hoods are effectual means for control and improvement of the quality of airflows. The diffusers and silencers effectively remove noise and smooth airflows for optimal comfort.


The most efficient AHUs for industrial ventilation systems
At the centre of most ventilation systems for the process industries are the air handling units (AHUs). As a minimum, an AHU includes a fan in each airflow to move the air through the unit. Our environmentally friendly EC+ concept for AHUs was developed and is kept up to date in close cooperation with Danfoss. It is the latest response to the markets' growing demands for energy saving and needs for reduction of CO2 emissions. The most efficient of our EC+ system solutions for AHUs are miles ahead of the competition with unrivalled total system efficiencies of 85%, which is 20-25 percentage points better than the closest alternative solutions. The EC+ concept is specifically conceived to increase the efficiencies of HVAC systems, and comprises the ZerAx series of high efficiency axial flow fans, high efficiency IE4 or IE5 permanent magnet (PM) motors and intelligent and high efficiency Danfoss frequency converters.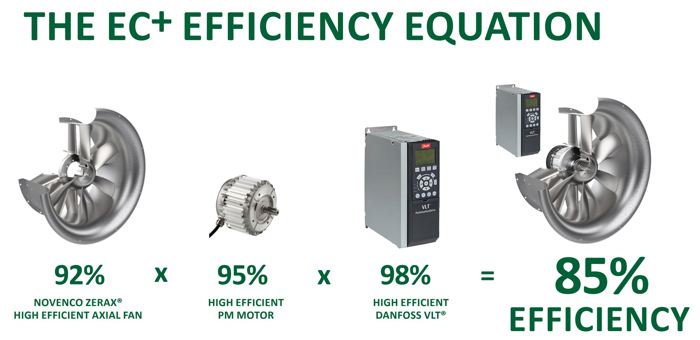 In AHUs, whether it is new designs or part of retrofit programs, the ZerAx fans are energy-efficient, strong and durable with compact form factors that make for small space requirements. Furthermore, the ZerAx fan solutions for AHUs are complete plug-and-play to ensure easy and fast installation.
In new AHU designs, the compact form factors and the effectiveness of the ZerAx fans mean that the designs can be 30% smaller, less noisy and 30% lighter than comparable alternatives. Hence, materials as well as space are saved, performance characteristics are unchanged or even improved and expenditures on running cost are cut.
In retrofit programs, the ZerAx fans ensure high levels of performance at minimum cost. The replacement of fans is easy and uncomplicated due to the compact form factors.