Certificates and Memberships
At NOVENCO Building & Industry A/S we have high standards for the products we design and manufacture. It is of great importance that the products meet our quality standards and have high levels of endurance as many of our solutions play vital roles in the everyday lives of people. All solutions including software and hardware must be dependable for both security and operational reasons.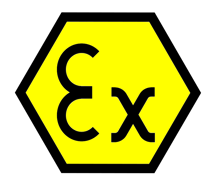 ATEX and EX requirements
The NOVENCO NovAx axial flow fans type ACN and ACW, the ZerAx® axial flow fans type AZN and AZW and centrifugal fans type CAL, CND and CNF are available as category 2G/D equipment according to the ATEX directive 2014/34/EU.
The NOVENCO fans ZerAx AZW is also available in executions which conform with the EX guidelines for non-sparking fans according to IACS F29/2005.
Read more about EU's ATEX directive
Read more about the IACS



ECO Design requirements
Fans from NOVENCO Building & Industry A/S covered by the EU's directives and regulations for ECO design comply with these, among them directive no. 2009/125 for ECO Design requirements for energy-related products and regulation no. 327/2011 for ECO Design requirements for fans driven by motors with electric input power between 125 W and 500 kW. Refer to the full EU law text on http://eur-lex.europa.eu

The information set out in Annex I, section 3 of the regulation 327/2011 to be available in the technical documentation of the fans and on the manufacturer's website, is found in the following places.
- On the nameplates, mounted on the fan casings and display the efficiency, measurement category, efficiency category, efficiency grade, the use of a VSD (Variable Speed Drive), and year of manufacture.
- In the technical specifications, included with order confirmations and available through calculations with the AirBox™ software.
- In the product catalogues, freely available here on the website. Look in Products > [product type] > [specific product] > Download.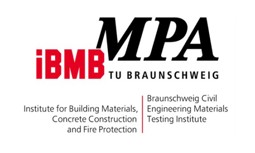 High temperature certification
The NOVENCO NovAx™ axial flow fans type ACN, ACP, ACG and ARN, and the NOVENCO jet fans type AUC, ARC, AUO, ARO, AUP, ARP, AUR, ARR, AUT, ART, AUZ and CGF are certified as high temperature fans according to the standard EN 12101-3 for smoke and heat control systems by the German MPA in Braunschweig.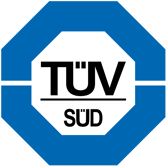 TÜV SÜD certification
The NOVENCO Airbox™ software for calculation, configuration and selection of products has been certified by the German TÜV Süd in Munich since 2015 to interpret the fans ZerAx AZL, AZN and AZW.
Read more about TÜV SÜD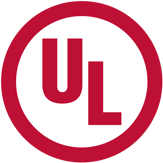 UL Listed
The NOVENCO ZerAx axial flow fan type AZN-1600 has been certified by the Underwriters Laboratories (UL). The UL is an independent global safety consulting company with more than 125 years of expertise in safety analysis of new technologies. The UL mark is trusted and accepted worldwide.
Read more about UL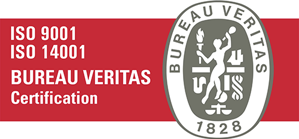 ISO certification
All products and solutions by NOVENCO Building & Industry A/S are produced in accordance with ISO 9001:2015 and ISO 14001:2015.
Read more about ISO certification



The Danish Ventilation Association
NOVENCO Building & Industry is an active member of the organisation Dansk Ventilation (Danish Ventilation), which is the biggest technical industry organisation for ventilation companies in Denmark, and now a part of VELTEK Ventilation.
Read more about Veltek Ventilation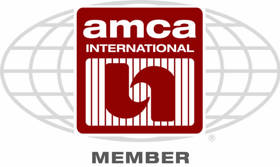 AMCA
NOVENCO Building & Industry A/S is a proud member of the American AMCA International (Air Movement and Control Association), a not-for-profit association of the world's manufacturers of fans, louvers, dampers, air curtains, airflow measurement devices, ducts, acoustic attenuators and other air system components.
Read more about AMCA



Danish Wind Industry Association (DWIA)
NOVENCO Building & Industry is a proud member of Danish Wind Industry Association (DWIA), a trade and network organisation for wind turbine manufacturers, energy companies and the wide range of companies that provide components, services and consultancy.
Read more about Danish Wind Industry Association


Danish Data Center Industry (DDI)
NOVENCO Building & Industry is a proud member of Danish Data Center Industry (DDI) which serves the purpose of attracting more data center investments to Denmark. As the industry association, DDI represents the interests of the private sector, municipalities and utility companies operating within the data center supply chain.
Read more about Danish Data Center Industry


VEBON/NOVB
NOVENCO Building & Industry B.V. is a proud member of the VEBON/NOVB, the representative for the technical (fire)safety in the Netherlands.
Furthermore NOVENCO Building & Industry B.V. is certified for the requirements VEBON/NOVB sets for corporate social responsibility (CSR) and the supply of smoke control systems.
Read more about VEBON/NOVB



KIWA/NCP Certified
NOVENCO Building & Industry B.V. is certified as an accredited Smoke Control Company by the KIWA/NCP. Furthermore NOVENCO is also a certified maintenance company for Smoke Control Systems.
Reed more about KIWA

FGK e.V.
NOVENCO Building & Industry A/S Germany is a member of the professional association building climate (Fachverband Gebäude-Klima e.V.), the leading association of the German climate and ventilation industry with about 300 members.
Read more about FGK on www.fgk.de

NOVENCO Building & Industry B.V. is a proud member of The Dutch Data Center Association (DDA), the branch organization of data centers in the Netherlands.
Read more about The Dutch Data Center Association (DDA) on www.dutchdatacenters.nl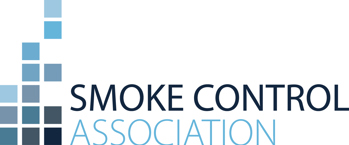 NOVENCO Building & Industry UK Ltd. is a proud member of the Smoke Control Association.
Read more about The Smoke Control Association under www.smokecontrol.org.uk