The NOVENCO® NoVaTM air heaters represent an ideal solution for installation of heat systems in rooms and buildings where centrally controlled systems with long ductworks are needlessly expensive or even unsuitable. Typical applications are in industrial buildings, workshops, halls, warehouses, large sports centres etc.

The NOVENCO air heater system is water-based with five sizes to choose from. In the basic configuration, each air heater is composed of a heating coil built together with an axial flow fan in a cabinet. The basic system unit is configurable with a range of accessories to match different room layouts.

The air heaters use water as heat media and are available in two versions. One for heat media with low heat emissions, which is suitable for boiler water and heat pumps, and another for high emissions suitable for district heating water. Both versions are for horizontal or vertical installation.
​
See also: Our Atex and Ex Fans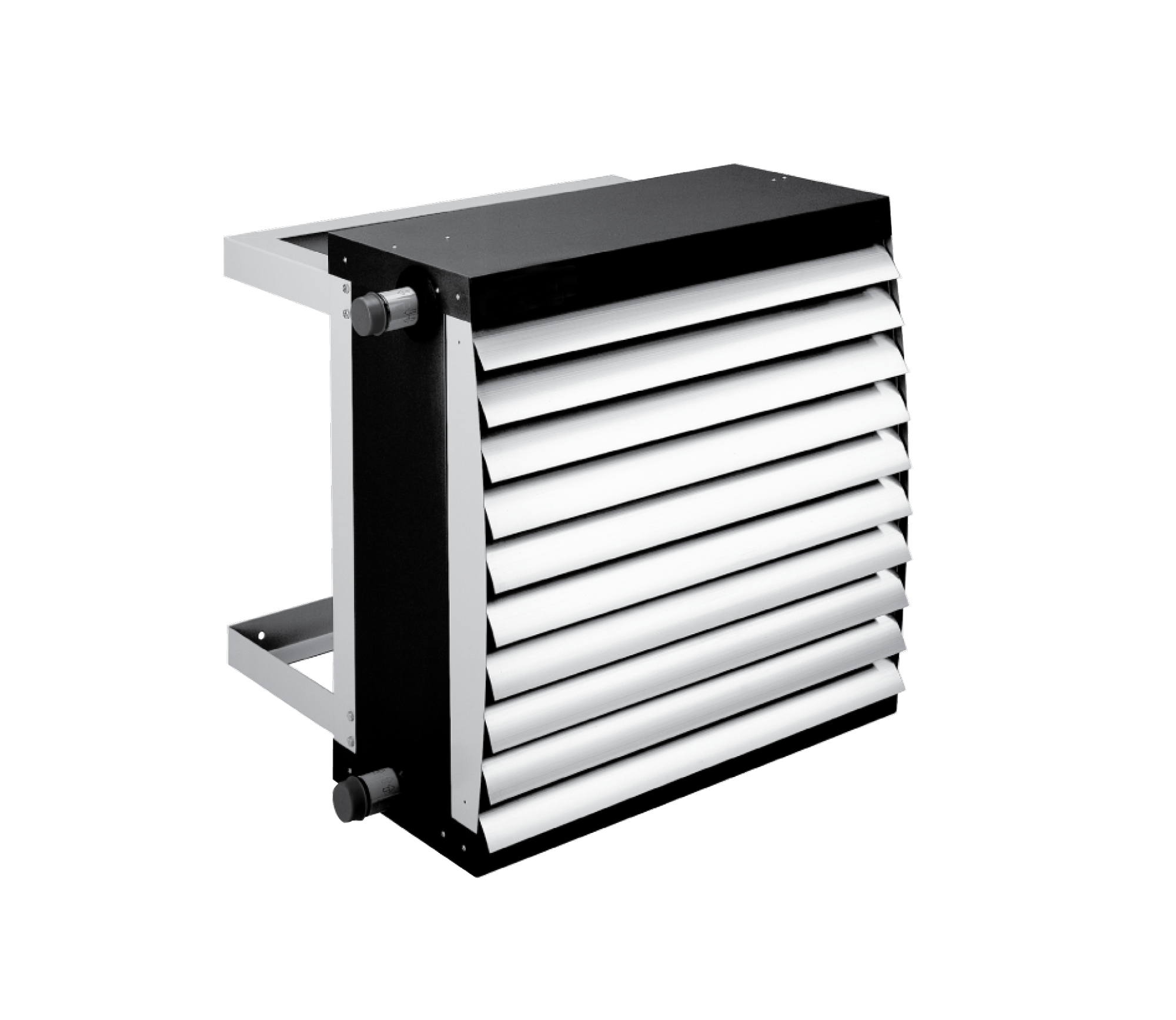 Air Heaters VMA-VMB
The NoVa air heaters are axial flow fans and heating coils built in joint cabinets. The heating medium is hot water from boilers, heat pumps or district heating. The design is timeless and fits in any industrial facility, workshop, hall, warehouse etc.
The air heaters are suitable for operation in unheated low corrosive environments.