The ZerAx® HT AZN smoke exhaust fans are for conventional ventilation and for operation during fires in car parks, tunnels and all types of buildings. The design is tested and approved to meet requirements for smoke exhaust in combination with frequency converters.

Product facts
For duct installation
19 sizes with impeller diameters from Ø250 to Ø2000 mm
Three hub sizes – Ø160, Ø350 or Ø560 mm
Fan casing thicknesses of 2 or 4 mm
Airflow rates
• 0.1 to 110 m3/s
• 350 to 396.000 m3/h
Pressures up to 3100 Pa
Efficiencies up to 89%
Adjustable blade angles
F300 certified according EN 12101 part 3 in combination with variable speed drive (VSD)
Air over motor (cooling)
Fan casing materials
for light motors: pre-coated sheet metal with AZ185 or ZM310 coating according to EN10346:2015
for heavy motors: hot-dip galvanised steel
Corrosion categories according EN-ISO 12944-2:2017
Standard: C3
Optional: C4 or C5
Impeller and internal guide vanes of aluminium
Accessories for mounting, connection, sound attenuation, safety and regulation
Also available as smoke fan type ZerAx® AZL HT for free inlet
Also available for standard temperature
Product configuration with AirBox™
Work areas
The curves cover fans with frequency converters and variable blade angles.
»
Fan sizes Ø250 - Ø500 / Ø160 hubs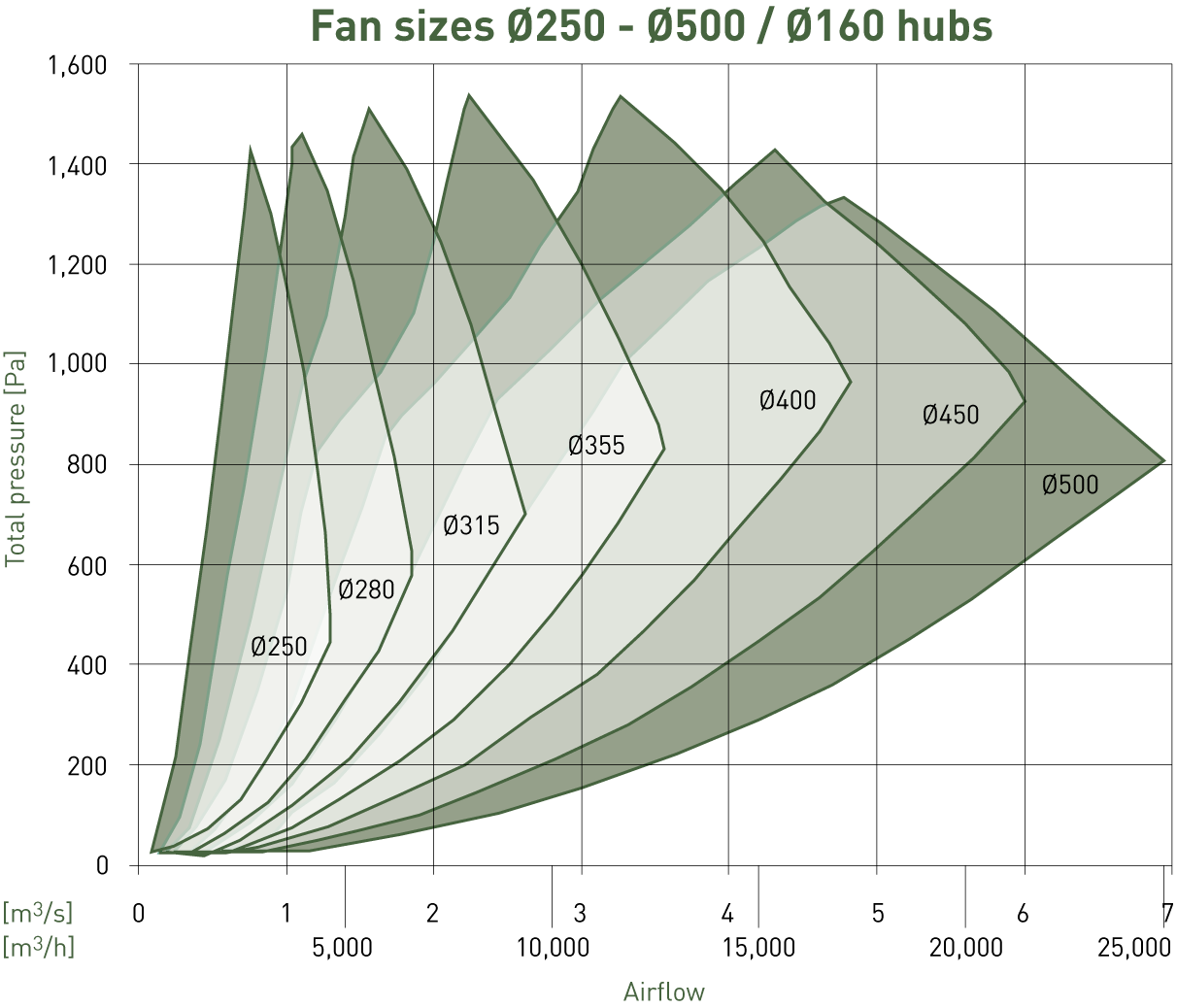 ---
»
Fan sizes Ø500 - Ø1250 / Ø350 hubs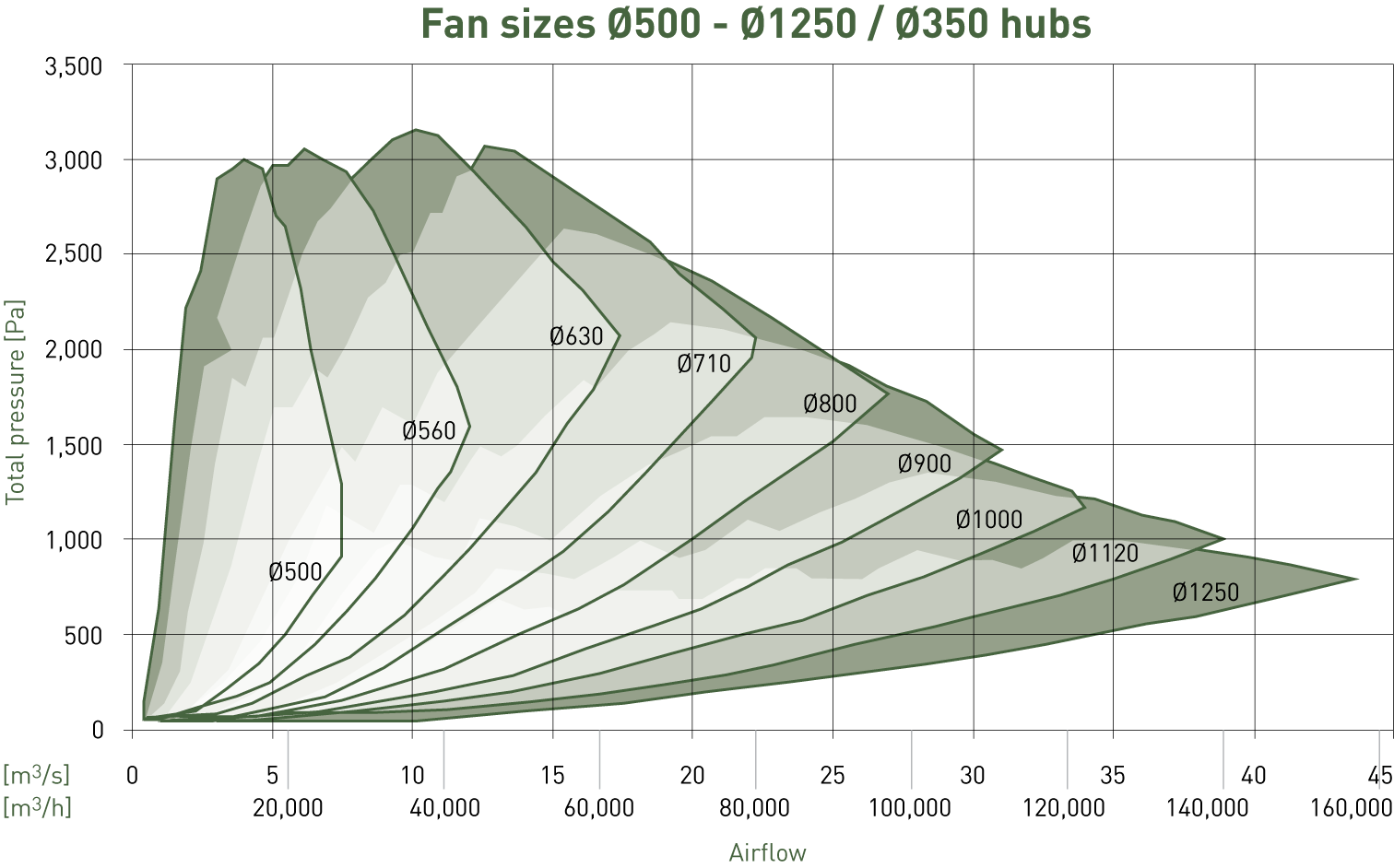 ---
»
Fan sizes Ø1000 - Ø2000 / Ø560 hubs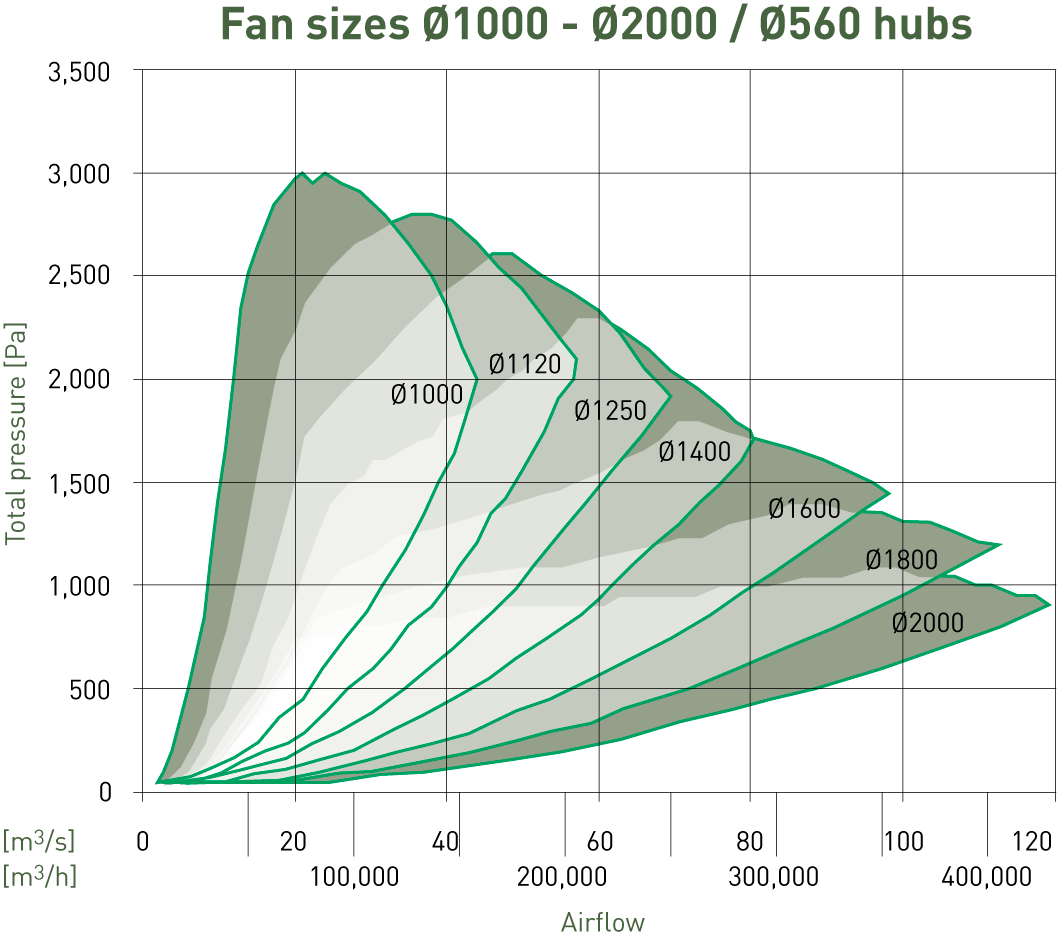 ---