NOVENCO Building & Industry and Barghest Building Performance – partner to meet Southeast Asia's needs for sustainable and energy-efficient air system solutions
Singapore, January 26, 2022: Barghest Building Performance, a Singapore-based energy efficiency technology provider and NOVENCO Building & Industry, a global leader in energy-efficient fan solutions, have joined forces to deliver and scale an innovative energy-efficient solution across Asia Pacific. The solution can help reduce energy consumption of ventilation systems by up to 60%, helping to meet the region's urgent need for sustainable air movement solutions. This strong partnership combines both companies' recognition as leaders in energy-efficient solutions and ambitions to create advances in the technological forefront in air movement for future generations.

Conceived to increase efficiencies of HVAC systems, the NOVENCO EC+ solution offers to radically reduce use of energy in new-build and existing air handling units (AHU's) and in any other ventilation applications. The solution builds on the idea of optimisation of the components that have the greatest effect on the overall system efficiency. In this context, the most efficient technologies are utilized in the form the NOVENCO® ZerAx® series of high efficiency fans, high efficiency IE4 and IE5 permanent magnet (PM) motors and the intelligent and high efficiency Danfoss VLT® frequency drives. With motor and frequency drive efficiencies both reaching above 95%, the ZerAx efficiency of 92% brings the overall system efficiency to an impressive 85%, which is the highest possible total system efficiency for AHU's available on the market.


Inefficient conventional HVAC systems with non-optimised aerodynamic design and outdated components lead to unnecessary energy consumption. In addition, they often run at constant speed, regardless of variable ventilation demands. Therefore the systems' high energy use ultimately causes more carbon emissions, driving climate change. With the highest efficiencies and a recyclability of 98% NOVENCO ZerAx fans are the greenest choice in the market today.

Using the energy-efficient automation technology and remote monitoring, developed by Barghest Building Performance, the NOVENCO EC+ solution ensures the HVAC system operates in optimised conditions at any time, by regulating the interactions between the various parts within the system. The solution uses high-tech Danfoss frequency drives that can run a motor at variable speeds. This enables intelligent building ventilation where the ventilation system load is perfectly matched to the demand helping to save energy and improve system efficiency. As this is a solution technology that has been continually developed and refined, they meet the highest emission and efficiency targets.

Lars Erik Knaack, CEO, NOVENCO Building & Industry, says "As CO2 emissions are directly linked to consumption of electrical power in all HVAC equipment, it is possible to significantly reduce environmental impact of equipment by improving their energy efficiency. Traditional air handling units with centrifugal fans typically consume 35% of the total energy in commercial buildings, and after chiller plants are the biggest contributors to CO2 emissions. To have an effective carbon transition, it is essential that the lowest energy consumptions and carbon emissions are achieved in existing HVAC systems. To think even greener, all future new-build AHUs and ventilation systems should be fitted with the most efficient and environmentally friendly equipment. Our partnership with Barghest Building Performance demonstrates our commitment to create even more energy efficient products and systems with the highest efficiencies and long lifetimes to enable our customers to reduce their energy consumption and to diminish their environmental impact."

Boon Chye Hoe, CEO, Barghest Building Performance, says, "BBP values partners like NOVENCO whose interest to contribute to decarbonization efforts across the region is aligned with ours. We are truly excited to offer sustainable solutions collectively for a sustainable future."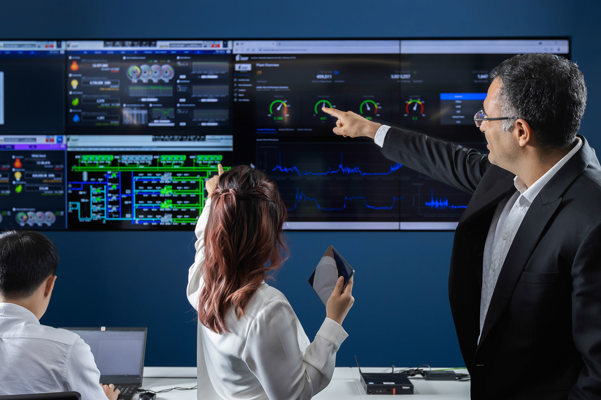 About NOVENCO Building & Industry
NOVENCO Building & Industry is founded in 1947 and is today a worldwide leader in design, development and manufacture of ventilation products and systems on the technological forefront with regards to performance and durability. We provide the largest energy savings and most energy-efficient solutions for protection of lives in ventilation worldwide. Our relentless focus is on the reliability of the fans and instant system performance.
www.novenco-building.com

About Barghest Building Performance (BBP)
BBP is an award-winning energy efficiency company that enables businesses to achieve their carbon neutrality and sustainability goals. Founded in 2012, BBP has since enabled multiple blue-chip and Fortune 500 companies to achieve up to 40% of energy and cost savings using patented HVAC optimization technologies, Internet of Things (IoT), proprietary software algorithms, Artificial Intelligence (AI) and machine learning. At BBP we believe that the initial investment costs on technology shouldn't be a barrier for our customers to achieve their energy-efficiency goals.
www.bbp.sg