The NOVENCO® multi-leaf dampers are versatile system components that fit in most ventilation systems, which operate at standard temperatures.

Multi-leaf dampers can be used in ventilation systems as mixing, control, throttle or shut-off dampers to control pressure and volumetric flow.

All dampers in the range build on the same robust and durable construction and are available with stable profiled frames of aluminium. The aerodynamically shaped damper blades are mounted in an arrangement for contra-rotating or parallel operation. The type and mode of operation are both changeable. The mode of operation can be either manual or automatic with a servo motor.

The rectangular multi-leaf dampers are available in multiple sizes with areas varying from 0.02 m2 to 2.4 m2.

All damper sizes are suitable for either horizontal or vertical installation.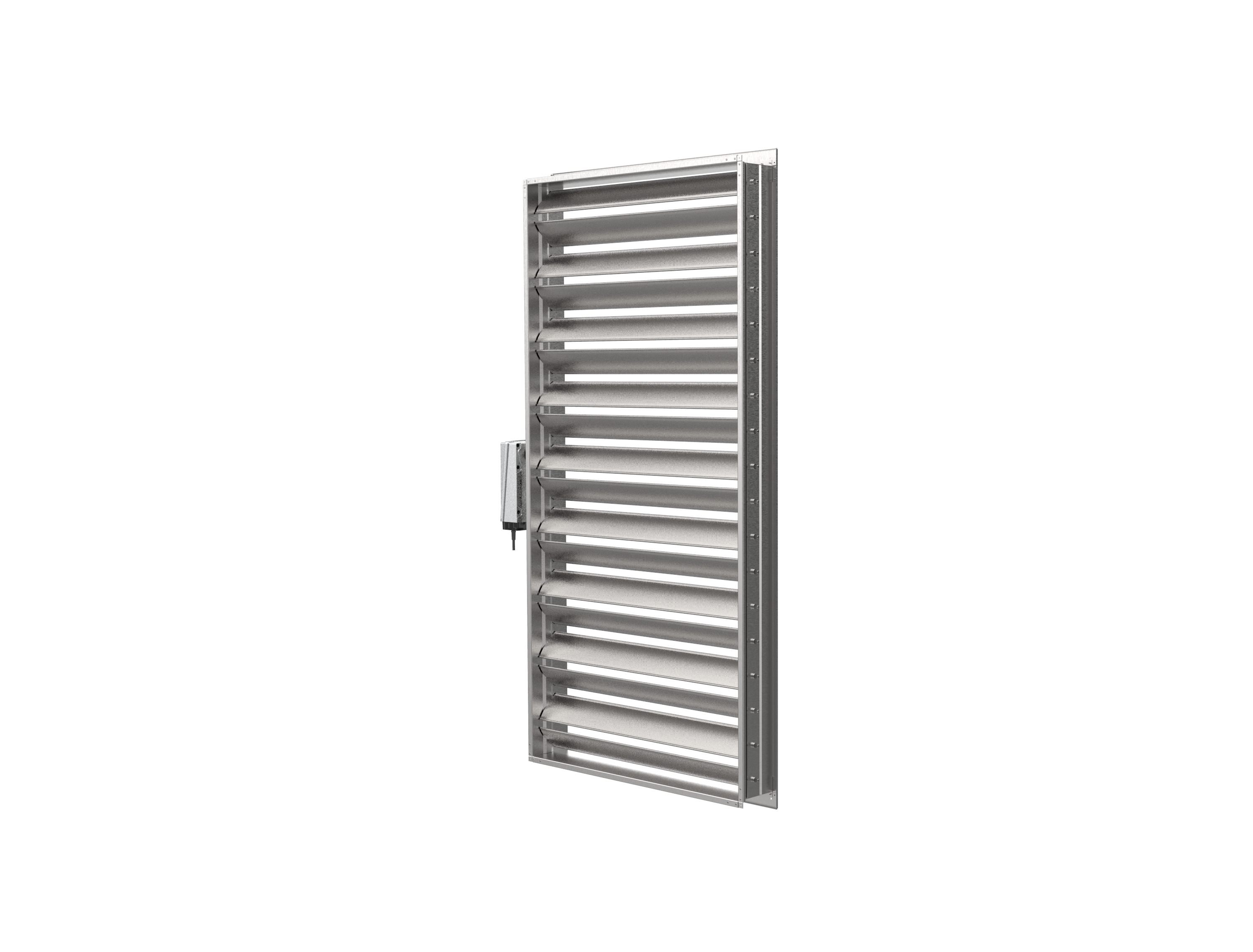 Dampers SJD
The multi-leaf dampers type SJD are for shutting-off, regulation and mixing of airflows and pressures in ventilation systems and other air handling installations.